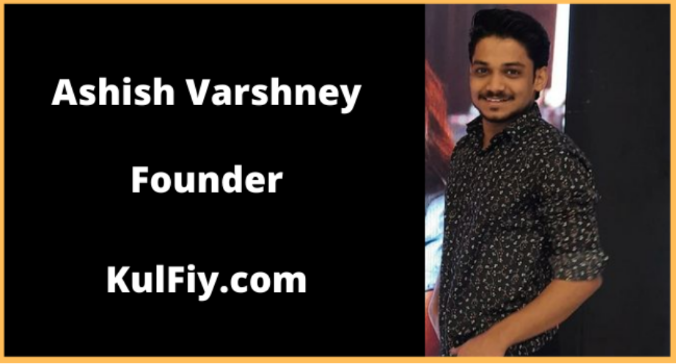 Hi, This is Ashish Varshney, owner of KulFiy.com. KulFiy was started in May 2018 to help website owners share their ideas, connect with other creators & to publish their content with each other.
Now our aim is to create KulFiy – The Largest Content DrSharing Platform in the World for Creators. We have worked till now for 1000+ clients around the globe and are still working to provide our valuable Digital Service.
How did KulFiy start?
Network Marketing
In 2015, when I was looking for a job, I got to know about Network Marketing and was curious to earn crores and live luxuries life like other Successful Network Marketers, but without investment, it was not possible to start network marketing.
It required a lot of effort at that time because of face-to-face meetings with people.
Social Media was not booming at that time, but nowadays network marketing is being done by social media like Instagram, Facebook, and YouTube showing luxurious lifestyles to people and asking them to join the financial freedom lifestyle.
Blogging
I started blogging in 2016 after reading blogs and watching videos on YouTube, got to know that bloggers are earning lakh. But I didn't get success as a blogger.
So I tried freelancing, but I didn't know about anything, then how could I make money from freelancing?
Affiliate Marketing
When I got to know about affiliate marketing, I learned how to create a website, how to do amazon affiliate marketing, and how to do affiliate marketing, then I started an amazon affiliate marketing website.
Doing the job on the night shift and learning and creating a website during the day. But I failed at my 1st website. I lost the hope to earn money online.
Google Adsense
I again started searching for how to make money online with a website on YouTube. And in 2017 I started my 2nd News website with a motive to earn money from Google Adsense.
But after a few months when my earnings started from google AdSense, my AdSense account got banned due to invalid clicks. And I decided not to work with AdSense again.
Ashish Varshney Personal Information
Full Birth Name
Ashish Varshney
Nickname
Ashish
Age
27
Hometown
Delhi
Nationality
 Indian
Star Sign (Zodiac Sign)
Capricorn
Famous For
1. Founder of Kulfiy
2. Affiliate Marketer
3. Youtuber
Linkedin
Link
Marital Status
Single
Highest Qualification
B.com
Hobbies
Vlogging, Dancing
Twitter
Link
Youtube
Link
Facebook
Link
Instagram
Link
How to increase traffic to the website
#1. Optimize your site for search
Always focus on finding the right keywords that represent your niche. Typically focus on one or two main keywords per webpage. You can take the help of various SEO tools available for free or paid to find relevant keywords. 
Try to focus on keywords that have a search volume of under 10,000 searches a month. Further, after some time, focus on going after higher volume keywords. 
#2. Try content freshness
Content freshness is done to drive traffic to your website in a big way. It needs to remove old content from the site and add new sections to keep your content relevant. It's basically a quick touch-up on old webpage content. 
#3. Submit your website to search engines
You can request search engines to crawl and index your site, which will help in increasing your odds of appearing on results pages for relevant queries. 
#4. Backlinks creation
Backlink creation is the most important part of SEO. When an external site links to your site, it's signaling to Google that your site is trustworthy.
#7. Update content to your website daily
It is one of Google's ranking factors to update your website content on a regular basis. It also helps to get viewers back to the site. 
How to make money from a website
#1 Affiliate marketing
It is one of the most popular ways to make money from your website or blog. You have to promote a product or service to your website's visitors and in return earn a commission if a purchase occurs through your link.
#2 Sell Ad Space
Sell your own ad space directly to companies looking to sponsor different blogs. You can come up with a price for each space.
#3 Sell Your Own Digital Product
You can easily earn hefty money by selling your own digital product on the website.
#4 Publish sponsored posts
You can earn a good amount for a sponsored post, depending on your website's popularity.
#5 Google Adsense
In Google AdSense, you get paid each time someone clicks on the ad, being shown on your site by google. When your site has enough traffic, you can make hundreds of dollars each month.