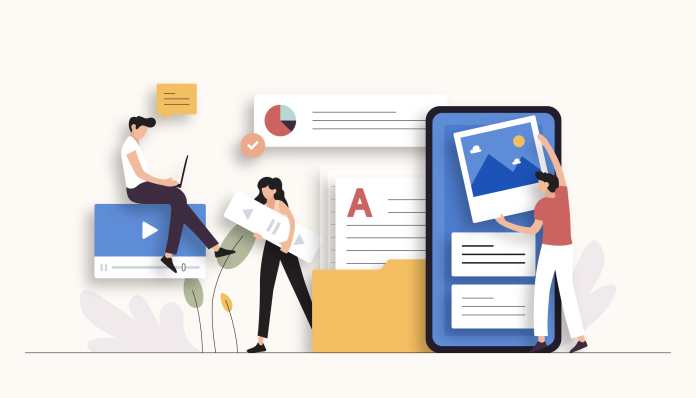 Best Hindi blogs website list has been made by considering Traffic so that the list will be updated frequently. All the listed blogs in Hindi contain the Niche, Traffic & Founder (Owners)
Best Hindi Blogs In India | India's Best Hindi Bloggers
1.) Hindiblogger.com by Rahul
Hindiblogger.com is one of the best blogs in Hindi. The founder of this blog is Rahuldigital who has made a huge contribution to imparting Motivational knowledge in the Hindi language through Blogging. Every person who visits this blog becomes Motivated. On this blog, you have found Motivational information on many topics.
| | |
| --- | --- |
| Niche | SEO, Blogging, Digital Marketing |
| Founder | Rahul Yadav (RahulDigital) |
2.) Rasbhari.com By Pinky
Rasbhari.com Hindi blog is based on many topics that serve to provide information like essays, speeches, articles, poetry, festivals, etc. This is a very readable blog in India, which you can guess by looking at its stats below.
| | |
| --- | --- |
| Niche | SEO, Blogging, Digital Marketing |
| Founder | Pinky Yadav |
3. Techshole
Techshole was started by Ranjeet Singh. The special thing about this blog is that here you get to read Hindi articles and also watch relevant videos. He started his blogging career with a small laptop and used a 2G mobile to run the internet and today is a very big Blogger.
| | |
| --- | --- |
| Niche | Make Money, Finance |
| Founder | Ranjeet Singh |
4.) Hindi Soch
Pawan Kumar, who hails from Bulandshahr (Uttar Pradesh), started the Hindi think blog in 2013, which aims to create awareness among people about his only language Hindi. Pawan Kumar is a very big blogger and he dreams that he wants to become a big scientist.
| | |
| --- | --- |
| Niche | Motivational Hindi blog, Quotes, and many more. |
| Founder | Pawan Kumar |
5.) Hindi Me
Whenever you search for anything related to technology on the Internet, you get to see this blog the most. This is a great blog that writes on many topics with technology and the posts of this blog are usually found in the first rank on Google. The founder of this blog is Chandan as well as two co-founders Sabina and Prabhanjna.
| | |
| --- | --- |
| Niche | Tech, Blogging, Make Money |
| Founder | Chandan |
6.) Support Me India
Hindi bloggers do not know about this blog, it is probably impossible to be like this blog was started by Jumedeen khan 2015, who is a resident of Alwar Rajasthan (India). On this blog, he gives information about blogging and SEO (Search Engine Optimization) in Hindi. The purpose of this blog is that he can provide information to new bloggers so that they can make money online from the internet.
| | |
| --- | --- |
| Niche | Tech, Blogging, Make Money |
| Founder | Jumedeen Khan |
7.) My Big Guide
The owner of this blog is Abhimanyu Bharadwaj. He started this blog in 2014, they provide information about computers and Technology in Hindi on this blog. He also has a Youtube Channel, which publishes a lot of helpful content for Blog Computer learning students.
| | |
| --- | --- |
| Niche | Tech, Blogging, Make Money |
| Founder | Abhimanyu |
8.) 1Hindi
One Hindi blog whose founder is Bijay Kumar. He gives all kinds of information on this blog from health tips to personal development, stories, tech business, and many more.
| | |
| --- | --- |
| Niche | Stories, Tech, Business, Make Money |
| Founder | Bijay |
9.) Hindi Sahitya Darpan
Nisheeth Ranjan is the founder of this blog, the purpose of this blog is to try to bring meaningful changes in your life and thoughts. The popularity of this blog is seen in search engines as well as on social media.
| | |
| --- | --- |
| Niche | Stories, Quotes, Poems. |
| Founder | Nisheeth |
10.) Joke Scoff
You have already thought about what this blog is about by its mane itself. It is the best blog in Hindi about jokes. Therefore, this blog has also been ranked on this list.
CONCLUSION
Alright, so that's a wrap on the best blogs in Hindi. All of the above are the authority blogs with all the information like Domain name authority, page authority, daily revenue, daily visitors, and many more. You can also visit blogs for more information.
I hope that you had a meaningful experience and delivered some valuable content. If yes then please do not forget to share this blog.