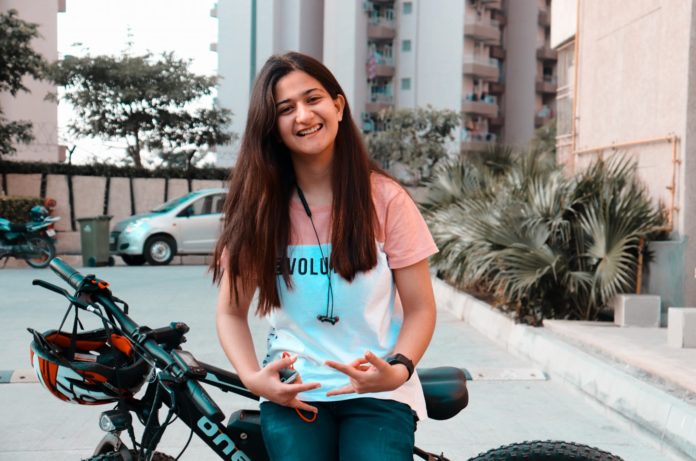 Divya Gandotra Tandon is from Jammu, Jammu and Kashmir. Her Mother's name is Mrs. Namrata Gandotra. When Divya Tandon was 15 years old, She started a YouTube Channel in which she used to Unbox the latest Gadgets. Also, she used to create app reviews and tutorials on her youtube channel.
With the passage of time, Divya Tandon also started her own news and media company, named The Scoop Beats with +90,000 active Audience.
Divya has achieved a lot at a very young age of 17. At the age when teens are busy in playing & doing chit-chatting over Social media, Divya Tandon changed her life and made her own identity over digital platforms.
Interview with Divya Gandotra Tandon
Digital Guruji : Tell us a bit about yourself. Where are you from and where did you grow up?
Divya Gandotra Tandon: My name is Divya Tandon, but everyone knows me by the name of Divya Gandotra. I am from Jammu, Jammu and Kashmir. I was raised by a single parent. My mother and my grandmother, Nanu, were my support system who supported me in all decisions and helped me to come out of every problem, under any circumstances. I started my schooling from Kendriya Vidyalaya. I was not that good at studies. I was always crazy to learn about software such as how they are made, programming, etc.
Digital Guruji : Why did you think of starting The Scoop Beats?
Divya Gandotra Tandon: So The Scoop Beats was the idea of a good friend of mine and another founder Anuj Pandey. We were Facebook friends, and I never met him, so one day he asked me on Messenger that I was creating a Facebook page, it would be a news and media page, would you like to be a part of it. It was a life-changing decision at the time, and I am glad that I am a part of it.
Digital Guruji : How did you come up with the name for your company?
Divya Gandotra Tandon: Choosing a company name is a very tough job. I wanted a name that could represent a news company but also a meme brand so from my friend's suggestion we came up with a name called The Scoop Beats.
After that, another big issue was who would design the brand logo. So I took over this task and started thinking about it and created a simple logo that would represent our company.
Digital Guruji : What does The Scoop Beats do?
Divya Gandotra Tandon: The Scoop Beats is an Internet media company. Our aim at The Scoop Beats is to bring one closer to the real world. We do this by delivering info as quickly as possible without compromising the quality or reliability of that specified data. We at The Scoop Beats cover topics ranging from technology to science, entertainment, and business. In addition, our articles at The Scoop Beats are designed to attract readers' attention & improve retention.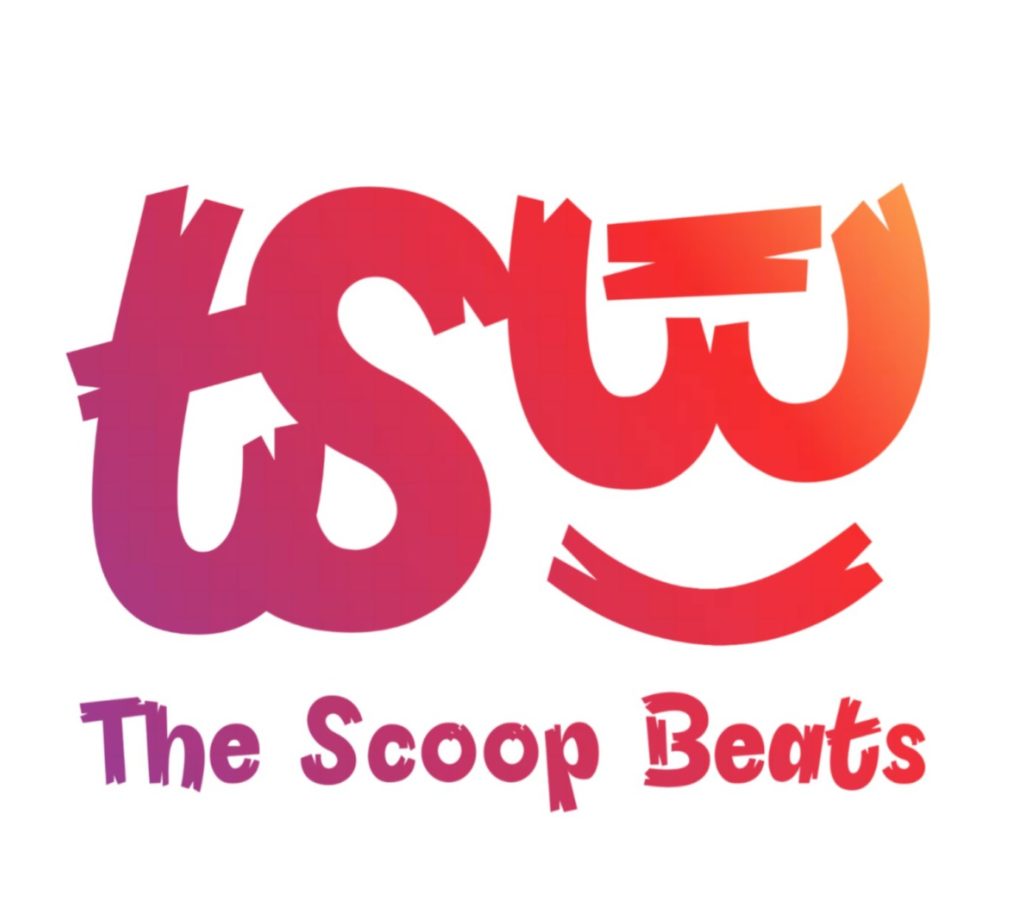 Digital Guruji : What were the challenges that you faced initially and how did you overcome it?
Divya Gandotra Tandon: Getting an Audience is the biggest challenge for a startup. When you get a good amount of audience then the main priority is to handle it.
Digital Guruji : Tell us about the people who impacted your journey
Divya Gandotra Tandon: First of all, my younger brother Devansh Gandotra Neog who is always there for me to support me in every situation then, of course, my family who helps me in decision making.
Digital Guruji : How do you define success?
Divya Gandotra Tandon: Being a successful entrepreneur means more than starting new ventures every other day. It means the right attitude towards a business and determination and patience to achieve success.
A successful entrepreneur has a strong internal drive that helps him to succeed.
An entrepreneur should be excited at the prospect of work. They must always have a strong drive to succeed and overcome obstacles. They must not only set big goals for themselves but also see that they are truly committed to achieving them despite countless failures.
A successful entrepreneur always has a strong sense of confidence and a healthy opinion about their skills and abilities. His personality is assertive and strong. They are always focused and not really deli with issues at hand. This is what makes him different from the rest.
Digital Guruji : Your previous jobs/ventures? What were you doing before choosing this field?
Divya Gandotra Tandon: The first venture was digimarcatin, I decided to open a digital marketing company but because of my studies I need to stop it, as it consumes so much time.
Digital Guruji : Tell us something about your education & family background.
Divya Gandotra Tandon: Currently I am doing CS Engineering from PIIT Greater Noida and currently I am living with my maternal aunt and uncle in Noida. And everyone in my family are well educated and working in a good position.
Digital Guruji : Do you believe there is some sort of pattern or formula to becoming a successful entrepreneur?
Divya Gandotra Tandon: There is only one formula, that is Hard work.
Digital Guruji : If you had a magic stick, which are the two things you would change in the world?
Divya Gandotra Tandon: In my point of view, the biggest problem of human life is Unemployment, I will improve this sector If I could.
---
Also Read:
---
Digital Guruji : What inspires you? Whose work has influenced you most?
Divya Gandotra Tandon: Don't let others convince you that the idea is good when your gut tells you it's bad.
Digital Guruji : If you were given a choice of meeting any person you want, who will be that person?
Divya Gandotra Tandon: Trishneet Arora – founder and CEO of TAC Security, an IT security company.
Digital Guruji : What are your ideals / Principals?
Divya Gandotra Tandon: Don't stop believing, learning, and growing as a person.
Digital Guruji : What next? What are your future goals?
Divya Gandotra Tandon: To Be a Billionaire 
Digital Guruji : What advice would you like to give our young readers?
Divya Gandotra Tandon: Stay focused, and start thinking bright. Make your parents proud.
Digital Guruji : Did you face any difficulties as a woman entrepreneur? If yes, then what was the solution?
Divya Gandotra Tandon: Because of being a girl, if I talk to a boy about work, then people come out wrong. But I have never paid attention to all these things and have always been the focus.
Digital Guruji : What's your thoughts regarding women empowerment?
Divya Gandotra Tandon: The term empowerment can be defined in many ways. However, when women's empowerment is talked about, it basically means allowing women to develop and legitimize all possibilities of life.
This means that women are allowed to participate in various fields such as politics in the economic arena, formal decision making, on the ability to receive an income that enables participation in financial decision making. Empowerment instills a sense of power in a person's life, society and also affects the community.
You can say that a woman is empowered when she can use the available opportunities without any limitations or restrictions in education, profession, and lifestyle.