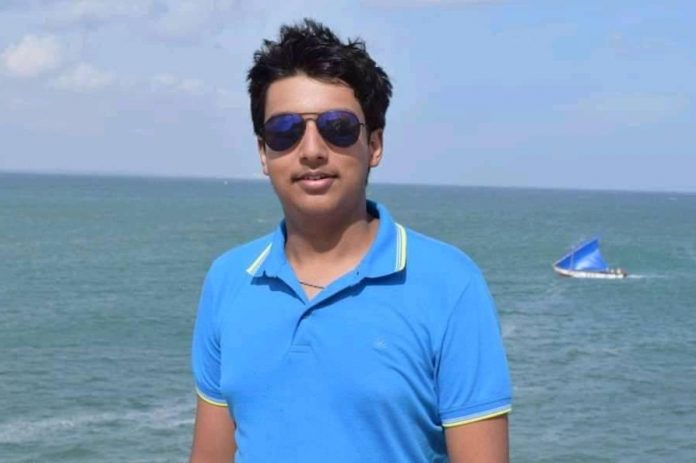 Interview with Founder of HostR, Harsh Kumar
Harsh Kumar, a student cum entrepreneur who is from Patna, India and is currently based in and operating his ventures from Turin, Italy. He is a blogger, technical/non technical content writer and creative content creator, social media marketer and is also the founder of a micro scale Web hosting and server leasing enterprise /startup HostR. He also offers server management and crash recovery services from his platform HostR. He also made it into one of the the world's Best University for Engineering Politecnico Di Torino (Ranked worldwide – 33) for his bachelor's and is currently an active full-time student there.
Digital Guruji : Please introduce yourself to our audience.
Harsh Kumar : Well I am a student cum entrepreneur, running multiple micro scale enterprises like HostR. and I am studying Bachelor's in computer Engineering at Politecnico Di Torino, Italy. Currently I am working on my Web Hosting Startup HostR. At hostR our aim is to make Reliable Web Hosting services available for everyone. Simultaneously I am working on a new startup for the education industry..
Digital Guruji :
 Harsh, What are Your Future Plans? 
Harsh Kumar : My Future Plan is to take my startups to the next level, I aspire to be the next Elon Musk but then that's  too much too dream of all I want is to be someone whom people will know for something I did for this world.
Digital Guruji :
 You are very intelligent, what your parents say?
Harsh Kumar : Well my parents are quite proud of me.. But then for them I must get a formal education and degree first which is what I am striving forward to get,and that's the reason why I am here in Italy far from them completing my bachelor's from one of the best universities in the world for engineering..
Digital Guruji :
 How do you manage your time?
Harsh Kumar : Well I dont have a fixed schedule for work till my high school, I used to give over 8 hours a day but life in university is different it ranges from 0 hours a day to sometimes over 12 hours nonstop if a issue comes up. Its really hard managing time but then life's hard. Its doesn't play fair.
Digital Guruji : 
What's your education qualification?
Harsh Kumar : Well I have completed my High School form Doon Public School, Uttarakhand, India and after that I came to Italy and I an currently in Politecnico Di Torino studying Bachelor's in Computer Engineering.
Digital Guruji : 
Any Sucess Mantra's for Our Readers?
Harsh Kumar : Ok, coming up with a success mantra isn't easy. The mantra I followed was being consistent, one should always be consistent, irrespective of their line of work.. Do what you want to do and not what others want you to do and Excel in it. And last but not the least stop Procrastinating your things.
Procrastination caused me a loss hundreds if not thousands of dollars in terms of turnover. So be consistent, don't procrastinate anything, and give in your maximum that's all that's needed..
Digital Guruji : Do You Have Girlfriend
?
Harsh Kumar : Well I never had a girlfriend, because as a wise young man once said "Ladki ka chakkar, maut se takkar". I have refrained from a relationship since it ruins everything. If I ever get into one the only thing I would like to expect from my partner is to be understanding, she must be mature enough which is a problem and be caring. That's it.
Digital Guruji : What's About Your Family Background
?
Harsh Kumar : Well my father is a engineering in India, and my mother is a Food Blogger and part time content writer, she has her own blog RasoiExpert.com My mom was quite worried that I was giving less attention to my academics due to my business and blogs and due to that I closed shutter to some of them before by high school finals and that caused a massive drop in my revenue but then you need to maintain a a balance in life.
Right now she is happy that I am Good in both the fields, my dad was against my business and was like it's the reason which will cause you downtime in curriculum, he even offered to pay me the money I earned just so that I focus only on my formal education but then I never did anything for money, just wanted to learn things. So at then end they are happy with everything and want me to complete my formal education first and do whatever I want..
Digital Guruji : Any Bad Incidence in Your Life which You Can't Forget alife
?
Harsh Kumar : Well there are lots of them but most of them are not on the bright side, they are dark and sad so I won't mention any but something that I do remember is what happened for over 2 years during my high school.
I was earning a decent amount every month and what happens when a high school kid gets tons of cash, he spends it all. So it was pretty memorable but then one needs to learn saving money.
---
Digital Guruji : What's Your Dream Destination, Life Goals
?
Harsh Kumar : 
Well my life goals keep changing but as I told your before I want to be someone whom people should know by something I did for them. My Dream destination, I guess Antarctica and then Mars who knows.
 I am already in Italy and have visa to travel to all Schengen nations (European countries like Germany, France, Spain etc) would soon be going to Switzerland for skiing.
I have visited most of top destinations in India like from Kanyakumari in south to Jammu in the North, from Ajmer and Jaipur in west to Kolkata in the easy. Let's see where life takes me next.. My lifestyle is quite simple nothing fancy, i am brought up in a middle class family with their values and that's what is. Reflected in my lifestyle I like cooking especially Japanese and oriental cuisine so that's something I spend considerably on apart from that just simple boring life.
Digital Guruji :
How was your experience with Digital Guruji?
Harsh Kumar : So far an awesome experience. Hope you succeed and be someone great. And would be glad that I gave you an interview.
I think you all had surely enjoyed our Exclusive Interview with Founder of HostR, Harsh Kumar. Have some questions ?? Don't wait, Ask it right now !! Comment below and Harsh will be pleased to answer you .