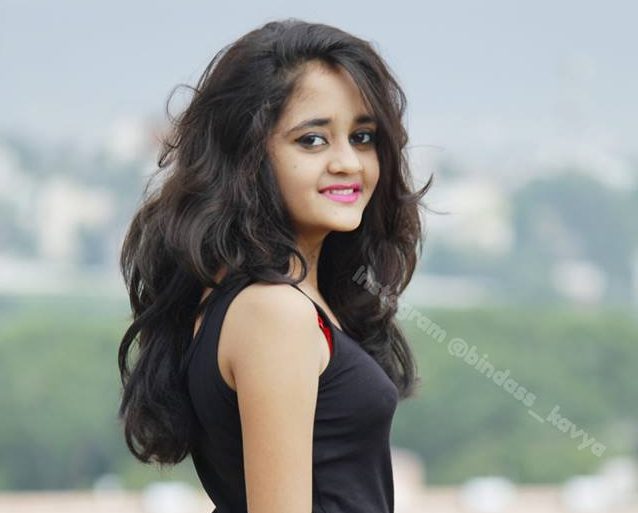 Interview With Tik Tok Queen Kavya Shree Yadav
Digital Guruji: Hello Kavya, Please Tell something about yourself?
Kavya: My name is Kavyashree Suraj Yadav. I am also known as bindass kavya on Instagram Tiktok YouTube. I want to be very famous. I want to famous in every field like gaming, vlogs on youtube, pranks on youtube, I am getting support frm all over india. On FB Instagram Tiktok YouTube. My supporters are my motivation. Love u all for supporting me.
Digital Guruji: What Are Your Future Plans?
Kavya: My future plan is to become successful model actress. I want to be famous youtuber gamer model actor. My mom dad fully support me. Mom dad muje kahi bhi ghumane le jate hai so mai videos banau. Mere youtube video bi papa edit kar k dete hai. All my tiktok videos are made with moms help. I want to become more rich then my papa and grandpa.
I want to be so famous where ever i go all must know me. Mom dad take me on tours so i make my video. They spent lots of money for my video making. I am working hard in all field. Fitness beauty youtuber gaming politics.
---
Also Read:
---
Digital Guruji: You become quite successful at a very small age. what your parents feel?
Kavya: My parents are proud and they only helped me becoming famous. I did not became famous my mom dad took lots of hard work to teach me and develop my skills. And made me famous. Now my parents and happy seeing me grow.
My parents help in every way. They are too modern style. My mom is more stylish then me My mom was 18 and dad was 20 when they married Till 1st marriage anniversary i was born.
Digital Guruji: how you're studys going on. How do you manage time between studies and work?
Kavya: My studies are not good enough i am normal at studies. But i manage studies. Papa teaches me 1 week before exam and i get the exam passed.
---
Also Read:
---
Digital Guruji: Please tell some Beauty mantras to our readers?
Kavya: Beauty mantra is drink lots of water and milk. Sleep 8 hours and keep doing yoga and workout only 15min every day. Beauty mantra is stay all natural. Drink lots of water and milk. Less food but healthy food. Veggies
Digital Guruji: Any incidence which you can't forget all life?
Kavya: I cant forget goa tour. Where i wore bikini for the 1st time. I was 10 yrs old.
Digital Guruji: What are your life goals, your destination, your Lifestyle?
Kavya: I went to goa bangalore shirdi waterpark wonderla pune tour. Ellora tour. My lifestyle is solo my mom dad is my only friends no other friends
My goal is life is to be very famous and buy very big house for mom and sports bike and car for dad. I want to meet mr. Mukesh khanna indian superhero Shaktimaan. My lifestyle is bit rich and solo. Koi friends nahi sirf mom dad hi mere friends hai. I want to roam whole world with my mom dad.
Digital Guruji:  You are a PubG player, please tell something about PubG, awards in PubG, how to play it.
Kavya: I love gaming i play gta5, pubg, Soon i will be starting my gaming channel on YouTube.
Digital Guruji: How is your experience with Digital Guruji?
Kavya: My experience at digitalguruji is so good this is my lifes 1st interview. I feel like yahi to shurwat hai. Loved it. Thank you
Itna kafi hai ab?
Follow kavya on Instagram: Kavya Shree