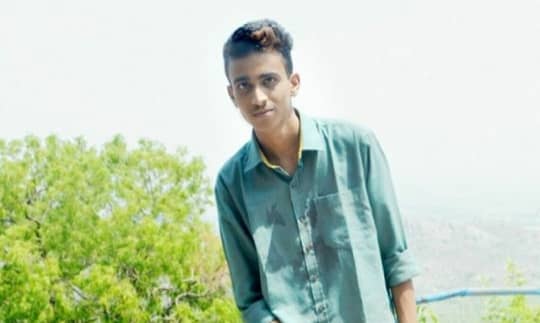 Interview with Gaurav Raj – LifeClans.com
Gaurav Raj is Founder of Lifeclans, a health and Fitness Niche Realted site. Gaurav is from Gaya, Bihar. A well known Big-Hearted Blogger, who loves to help other.
Digital Guruji: Hello Gaurav Raj, welcome to Digital Guruji. Tell Something About Yourself?
Gaurav Raj: Hello i am Gaurav from Gaya bihar. I am a BCA student of doranda college ranchi. I am a part time blogger who loves content writing and also loves sharing my knowledge to others.
Digital Guruji: What are Your Future Plans?
Gaurav Raj: I am currently working on a health and fitness niche related site. As I was interested in this niche and had more knowledge than other niches so I chose this one. I have done years of research on this topic so i startered lifeclans for this..
Well as i maintained i am passionate about blogging and digital marketing. while blogging i feel quite energetic and my minds remain always active and keen to work. i want to become a successfull blogger and achieve fame in this big world.
Also Read:
Digital Guruji: What was reaction of your  parents when you told them about blogging?
Gaurav Raj: As I doesn't belong to that much rich familiy so they always considered it as a fake thing and always said me to work hard only on studies.but as I said my blogging is my passion..so I didn't leave it and continued trying. And when my parents saw me getting this success they are very happy now. They admire me a lot and approach me to do my best in this field
Digital Guruji: What's your Education Qualification? How do manage your time?
Gaurav Raj: I have taken my inter degree from DAV public school gaya as a Science (Maths) student. After my 12th i moved to Ranchi and now i am doing BCA from Doranda College. Well honestly saying i am not as good in study so like all slow learners my study is going preety well.
But being from a middle class family and a student too i have to give my best to my studies. At night i am totally free i use to write content for my website at night. I give almost 4 to 5 hours daily for my work and hope i Will increase this number soon.
Digital Guruji: Please Tell Digital Guruji readers some Success.
Gaurav Raj: Keep in mind that there is no short cut for success. If you want to get success in your field then give your 100% for that. There is no way To become successful overnight. If you want to achieve something then stop asking other's permission. A quote comes in my mind that The best way to get something done Is to begin. I wish a good luck for your users for a successful life ahead.
Also Read:
Digital Guruji: Do have Girlfriend? If No, What type of girlfriend do you need?
Gaurav Raj: Well its a quite funny question but the answer is that i am still Single. As i am a blogger i doesn't think i can give time for my girlfriend. But yes i have a crush on a beautiful girl named Juhi. As you maintained what kind of girlfriend i Need, i need a type of girlfriend who can understand me and support my crazy ideas.
Digital Guruji: Can you let our readers about your Family Background?
Gaurav Raj: I belong to a middle class family. My father is in LIC and my mother is a house wife. When my parents knows about my website they were quite unhappy. They doesn't want me to do anything else other then study.
Now they are happy with me and also they are supporting me on my blogging life. After all my father is a very supportive person so my big tension after i started blogging is to convince my mother, my father helps me in this and now my mom is also happy with me.