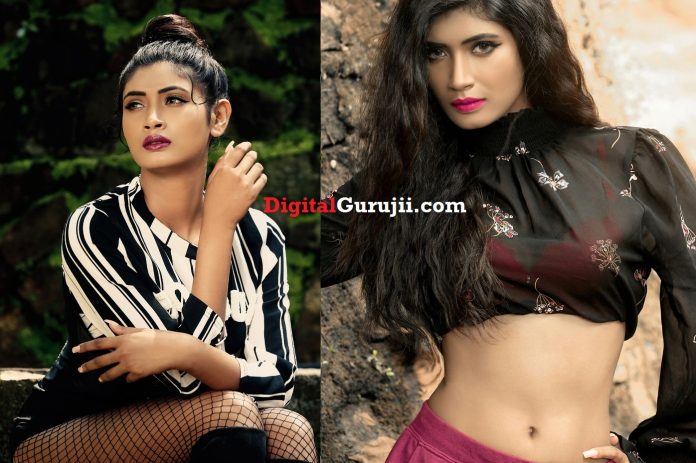 Natasha Natty Interview on Digital Guruji
Natasha Natty is a Model by Profession from Durgapur (West Bengal). Interview with Model Natasha Natty (Soma Majhi) on Digital Guruji. Follow Natasha on Instagram Soma Majhi.
Name: Soma Majhi (Natasha Natty)
Birthdate: 10 Dec 1991
Birth location: Durgapur (West Bengal)
Height: 5'6"
Weight: 50 KG
Sex: Female
Profession: Model
Hair Colour: Black Red Highlight
Eye Colour: Brown
Figure Measurements: 33-28-35
Zodiac Sign: Sagittarius
Nationality: Indian
Current Residence: Mumbai
---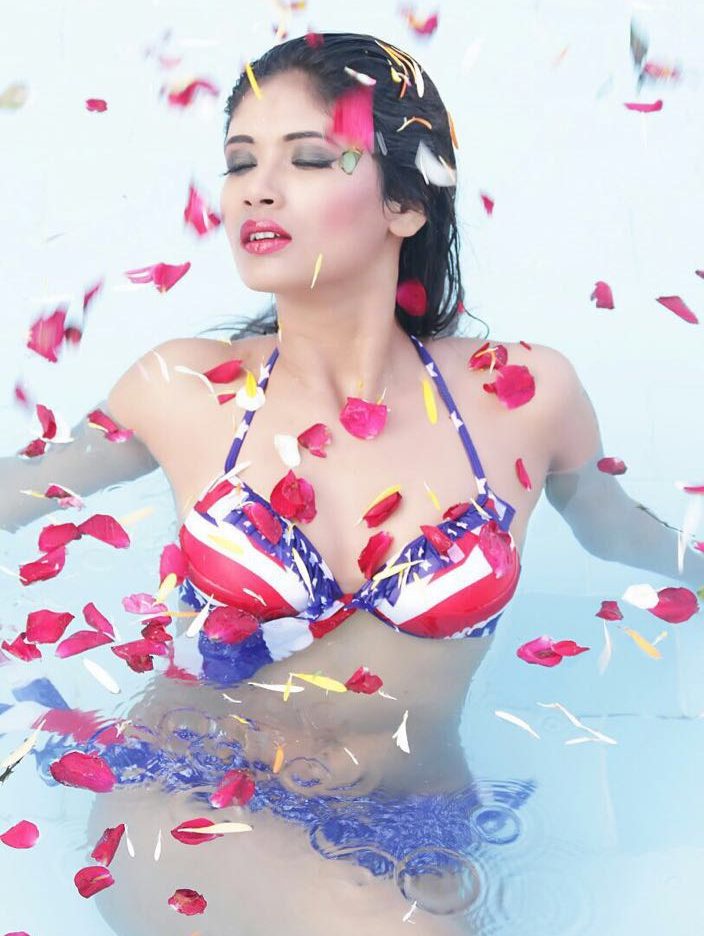 Interview with Natasha Natty ( Soma Majhi )
Digital Guruji : Hello Natasha, Welcome to Digital Guruji. Please Introduce Yourself to our Audience.
Natasha Natty : Hello Everyone. I am Natasha Natty, My real Name is Soma Majhi. I am Model by profession, currently reside in Mumbai. Basically I am From Durgapur (West Bengal). My Zodiac Sign is Sagittarius. Have a Look at my Professional Portfolio Somamajhi.com
Digital Guruji : Natasha, How did you become a model?
Natasha Natty : It was my childhood dream to become a super model. Earlier it seemed almost impossible for me to become model, as I had absolutely no knowledge how to be one and most importantly whether I could be one. Facing the same old bullying growing up in a small town of Bharat and being criticized for each move as a girl too, took plenty of confidence away.
Even that faint dream became a mere illusion. But as i grew lot of things changed, once i started travelling and seeing the world in a different aspect, it helped me a lot not solely get the boldness back but also made me feel unaffected in a negative way due to rejections. I was in Mumbai, India during a vacation and ended up staying there a bit longer than i planned. While being in Mumbai, I did a test photography shoot with a photographer and loved the results. Here my modelling career started, within a week I bagged by first big ad campaign, after that i did lots of editorials, campaigns and TV commercials.
Digital Guruji : Natasha Natty,Who's your favorite photographer you've done a shoot with and why?
Natasha Natty : Well this is too difficult to tell as all of them are so uniquely talented and fabulous.
Digital Guruji : Soma Majhi,You are currently in Mumbai. How's model life in Mumbai?
Natasha Natty : Yes I am back to where it all began. I love the energy of Mumbai. Living in Mumbai not only makes you grow in your profession and face some hardships and challenges but also makes you a better human being. There is something magical about India specially in Mumbai. Here life is in simple things. You can Work in diverse and there are vast number of feature films, ad films and campaigns shot almost everyday. I prefer Bollywood than Hollywood.
Digital Guruji : Natasha, What's your daily routine when you do castings?
Natasha Natty : Well I don't follow a strict daily routine. I always go with the flow depending on what I have planned for that specific day. I sleep well, also eat healthy, and meditate every single day, and do my homework before a casting. Also I make sure to be on time while casting always. Whenever I get some free time I prefer to watch interesting documentary films or to listen Old Songs.
Digital Guruji : What's your favorite outfit to wear to castings?
Natasha Natty : At the moment – crop top (usually black ) and skinny jeans. But it all depends on the specific need of the casting.
---
Also Read:
Digital Guruji : Do you have any advice for those who want to start modeling?
Natasha Natty : I would like to suggest to every new comer in Modelling Industry to Build your book, get signed with the right agency/agencies, always eat healthy, exercise and have a positive attitude towards life.
Digital Guruji : Soma Majhi,
How would you like to be remembered?
Natasha Natty : I would love to be remembered as the girl who took all the opportunities she was presented with and saw the world.
I think you all had surely enjoyed the Interview with Natasha Natty ( Soma Majhi ).
Have some questions ?? Don't wait, Ask it right now !!Comment below and Natasha Natty will be pleased to answer you .