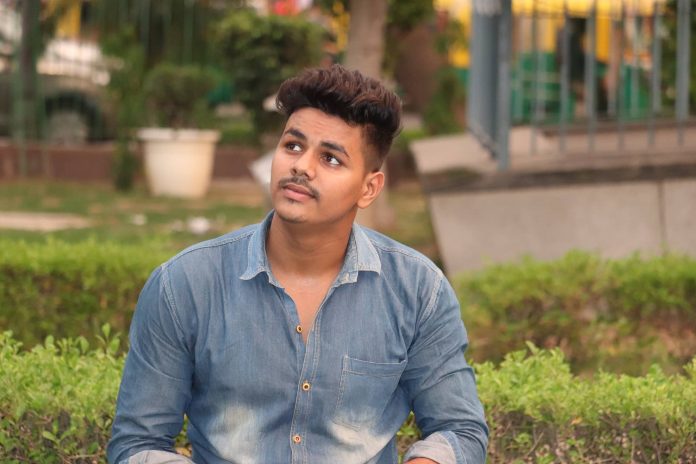 Anoop Jayaswal is a young & visionary entrepreneur and the founder of Jaiswal Photography. He is born and bought up in Tamkuhi, Kushinagar, Uttar Pradesh. Anoop had a keen interest in photography since childhood; he used to shoot photos with different backgrounds and angles in an amazing way. He saw a rise in a short time all due to his determination and persistence towards his passion. 
In the initial phase, his family was happy about his decision to turn his passion into a profession, as they were not having faith that he will get success in this field, they always insisted to join their family shop instead of wasting time with a camera. Once he started getting many big projects from renowned organizations like puma India, myntra, and Bollywood celebs for photoshoots, now all appraise him for his photogenic skills.
---
Also Read:
---
Mr. Jayaswal has spent a lot of money, sleepless nights, and a mere dedication to attain the position where he is now! A Popular Fashion Photographer and Content creator. Anoop Jaiswal is the CEO and founder of the Dilsetalent open mic, a platform to promote and encourage talent at free of cost. They conduct weekly events in Lucknow and delhi. He has completed his professional degree in fashion photography from Delhi College of photography and has studied B.Com from Deen Dayal Upadhyay Gorakhpur University.
Founder of Jaiswal Photography
Anoop Jayaswal has shown the world that nothing is impossible if one has a strong desire to do so. He is now admired by his friends and relatives for getting success as a popular fashion photographer at the age of 22, without any family background. His struggle teaches us to have faith in our dreams, and never lose hope.
There are very few Young Talents like Anoop Jayaswal (owner of Jaiswal Photography) who are considered a living example of leading a successful and happier life at a very young age. We wish best of luck with his upcoming projects.
Feel Free to contact Anoop Jayaswal on Instagram.
Anoop Jayaswal Personal Information
Full Birth Name
Anoop Jayaswal
Nickname
Anoop
Age
22 years
Hometown
Kushinagar, Uttar Pradesh
Current Residence
Delhi
Nationality
Indian
Famous For
1. Founder of Jaiswal Photography
2. Fashion Photographer
3. Dilsetalent open mic platform
Marital Status
Single
Highest Qualification
B.Com
School/ College
D D Upadhyay Gorakhpur University
Hobbies
Photography, Cricket
Facebook
Link
Instagram
Link