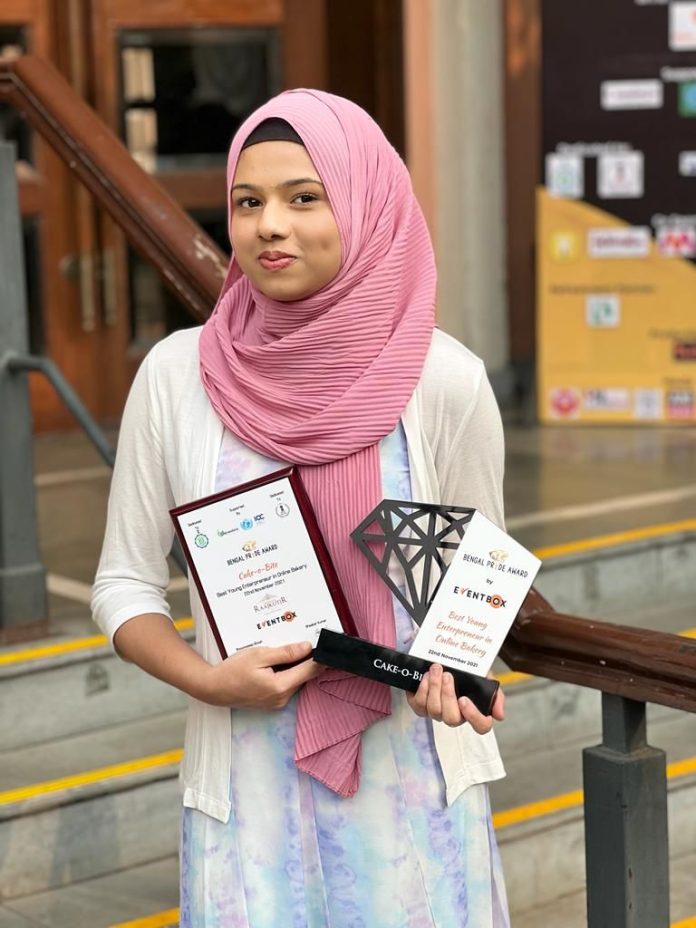 Lately our favourite sport has to be watching young woman make money by doing what they love. Following your passion was most hyped during the pandemic, with all the time in our hands people started taking hobbies seriously. As a result, today we have so many successful small businesses that emerged during those tough times. One such effortlessly talented young woman is Safiha Alam, this young lady entrepreneur turned her passion of Baking into a full-fledged business that too in no time has started ruling over social media.
Cake-O-Bite, is a bakery that she runs all by herself and tried to make your events, birthday's, anniversary's or parties most talked about with her mouth-watering cakes. Her brilliant skills as a baker made her start the business. With minimum recourses she started operating from her home, and today while you read about her, she is teaching other strong young woman refine their skills and become a baking master just like her.
What speaks out the most when it comes to Cake-O-Bite is her authenticity to deliver something fresh each time around to its customers. Right now, Safiha is engrossed in building her business and reaching to a level she herself has never imagined. While other 19-year olds are busy scrolling through their phone's day in and out, this talented little girl is making her customers smile through her delicious cakes and extraordinary presentation.
Many who follow her might be aware of the fact that she herself delivers the incredible cakes to many events, makes sure the set up is done correctly, and everything is perfect in the end. The kind of effort she puts as a teenager in the business is commendable. During the first lockdown she made an attempt to bake a cake, like many of us but unlike many her cake turned out to be surprisingly good. From there began a series of experiments with different flavours, ingredients and decorative pieces.
Instagram, a social media platform has been super helpful in her journey. By starting a page with some followers today she is about to cross a total of 12k followers. In a fun interview, she talked about cakeobite and said, "Even the cake baking industry is now filled with many good bakers who are giving tough competition to cakeobite. My method to stay ahead of the competition is to win my customers with fresh cake designs and flavours that aren't common with most bakeries. Experimentation is my USP as I tend to play with ingredients and come up with unique combinations."