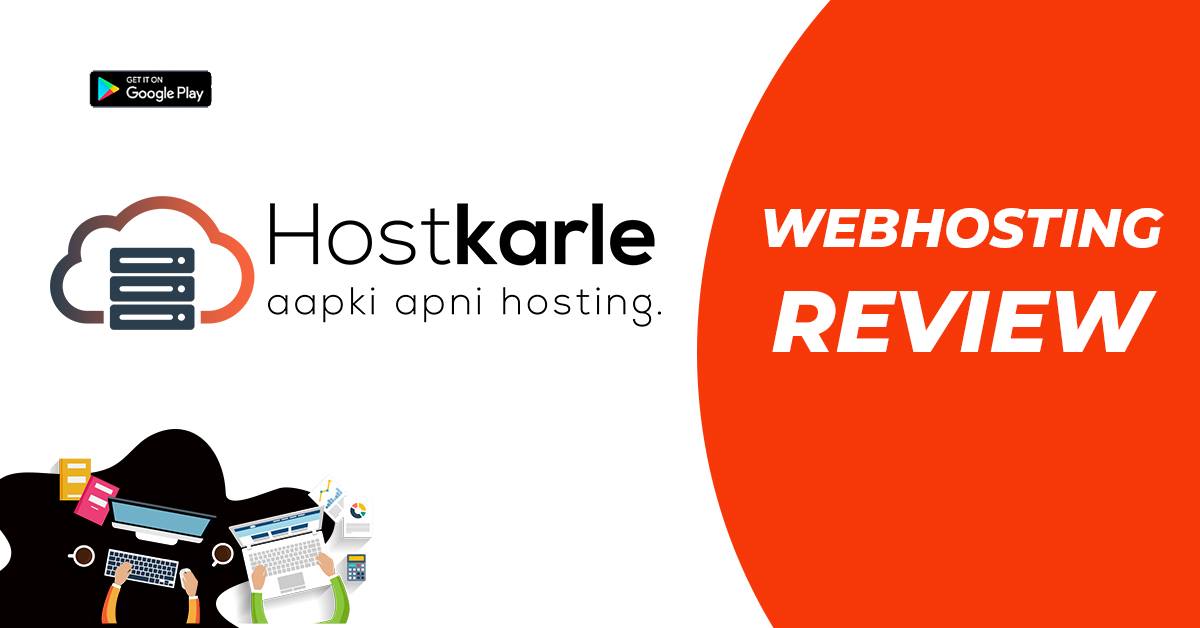 HostKarle Review: Best Cheapest Web Hosting Company
Are you a blogger? And looking for Indian originated web hosting service provider??
Which offers you great deals and discounts too.
It's a complete two way mission to support "Local ko vocal" by making web hosting available at a price of $0.99/Month.
Wherein Hostkarle do provide some cool services at a really cheap and competitive prices to help you grow in your dedicated fields.
We usually look up for some kind of hosting platforms, which is Reliable and within budget. Go-daddy comes to our mind but it is not budgetary at all, so the substitute is available right here within our country, named HostKarle.
This review article of Hostkarle is going to provide you with full insights about its plans, features, prices, and if it is overall good for you or not.
As a gift you are going to get Hostkarle exclusive coupon code, and get hosting at much cheaper price.
So, here are all the information about this amazing desi web service "HostKarle" :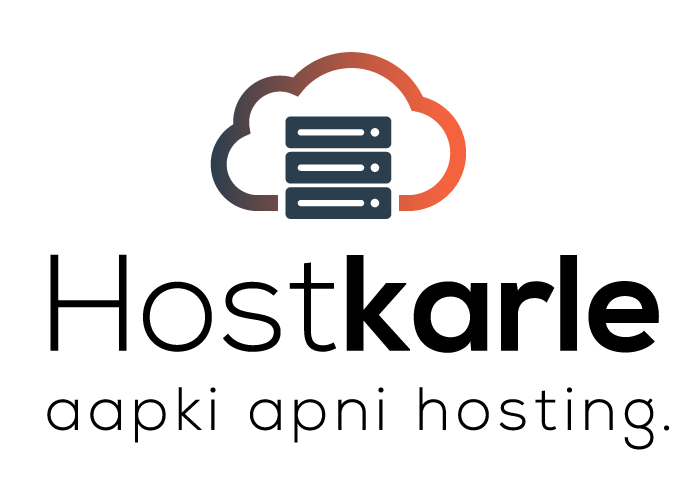 COMPANY CREDENTIALS:
HostKarle is an Indian originated web service provider, having HQ at Ahmedabad, Gujrat. It supports 25 different languages, giving the flexibility to work with any domain of audience.
Here is the one stop solution for all your clutter and confusions regarding web services.
HostKarle offers you with a wide variety of internet and web-related services, like Website Hosting, Re-seller Hosting, E-commerce web hosting, Shared web hosting, Linux web hosting, VPS, Domain registration, Standard security technology or any kind of dedicated server facility.
HOSTKARLE AMAZING FEATURES :
As we have already told you the services offered by Hostkarle, now presenting some of the amazing features which comes along with its services, to ease your requirements:
There is a most common problem faced in today's time is "Server Crash". Hostkarle has came up with solution of this problem by having such server quality which balances the optimum load, provide good handling and preventive care which ensure longer trouble less life of servers.
It can save your cost and time in the mean time.
Automatic Data Backup, with No additional Cost:
You can't take the risk of losing your data anyway.
Hostkarle do cares about your precious data, and it takes this immense responsibility securing your effort by taking daily backups which can help you fetching your data anytime you want.
Helps you to Keep in touch with your audience always:
In this internet world, you need to penetrate your name and the work you do with your audience in frequent manner.
HostKarle understands this and help you with "Unlimited Email" facility so that you will never lose your precious customers.
Further you need not to look up for any free space by putting in money, here you will get free unlimited databases too.
Excellent Customer support:
Heyyy…!! Lack of customer support can be frustrating at times.
And this is the biggest problem we face when it comes to after sales service of any product and we should look upto only those services whose after sales service is on point.
Hostkarle provides 27*7 customer support to solve any of your technical glitches, via. Toll free phone no. , raising support tickets, email or live chat.
As an Indian we always look up for something which provides us with credibility of Money Back Guarantee.
Hostkarle being an indian originated service provider, understands this pretty well, and provides you with 7 days money back guarantee.
What else you need!!!!
Monthly and annual billing:
As a start-up we need some time to grow our business, and Hostkarle
do support start-ups with ease of payment facility.
Wherein you will be getting flexible billing facility as per your comfort.
It's an amazing service which lets us pay as per our comfort.
Helps you grow even more:
Okay…!! So it doesn't end here. Hostkarle helps us to use their hosting services to host from a single website to unlimited websites.
So, it basically supporting you with additional candies, you can use and grow your empire even bigger.
TECHNICAL AREAS:
When it comes to availing any kind of web hosting service you should make yourself well versed with all the technical information like storage and bandwidth functionalities, as it plays a major role in this.
Hostkarle has designed its unique SSD Storage feature where you can take up as much storage as per your current need, and upgrade it further as your business grows.
Storage space starts from as low as 10 GB and reaches as high as 200 GB SSD. Means either you are a newbie or you are an expert, all your requirements for blogging and website servicing is sorted.
While selecting any web servicing, you should have an eye on bandwidth aspect as well.
Hence, hostkarle provides this facility quite amazing for beginner and expert blogger ranging from 150 GB to 2TB.
We all know well, SSL plays a major role in security of the page of our website.
Keeping this in mind Hostkarle provide free SSL Certificate to its users.
WHY TO PREFER HOSTKARLE OVER OTHERS:
Free SSL Certificate
Reliable web service provider
24*7 Customer care support
No additional renewal cost
Easy WordPress installation
Zero downtime issues
No server crash
Automatic backup of data
DNS Management
Domain Forwarding
Domain Locking system
PLANS AND PRICING
Hostkarle has come up with efficient and reliable plans as per the needs of their customer. You can choose from any 4 plans (Starter, Economy, Business, VIP) which is provided hereunder. All the plans are economic and effective for your everyday web servicing:
STARTER PLAN:
Starter plan comes with basic but most important features which is must for everyone who is looking for web related services.
It comes with a handy cost of $1.99/per month (Rs. 99/month)
In this user will get
10 GB of SSD Disk space
150 GB Monthly Bandwidth
Can host one website.
Economy plan comes as an advantage over the starter pack, where it costs us $2.99/month (Rs. 199/month)
In this user will get:
30 GB of SSD Disk Space
300 GB Bandwidth
Can host Two Websites.
This plan is suitable for business enterprises looking for diversification in their business.
It costs around $9.99/Month ( Rs. 699/ Month)
In this user will get:
100 GB of SSD Disk Space
1 TB Bandwidth
Can host upto 10 Websites.
This plan is the supreme plan among all the above described plans, having the most awesome features and services anyone could ever had.
It cost us at $14.99/ Month (Rs. 999/month)
In this user will get:
200 GB SSD Disk Space
2 TB Bandwidth
It can host Unlimited websites.
CONCLUSION
I have explained each and everything about this amazing website called https://www.hostkarle.in/web-hosting. Its features, plans, pricing, customer support, etc.
Where as a customer, this website is the most preferable website of mine having all the amazing features and after sales support.
Do check this and go grab the wonderful opportunity to scale your business online, with Hostkarle.