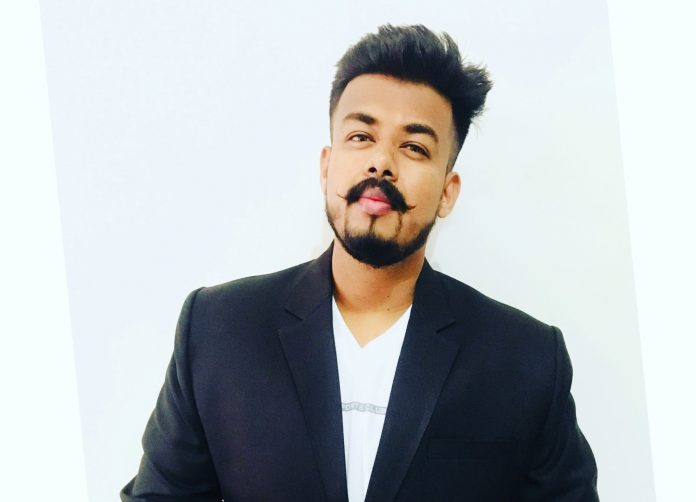 Interview with Ajinkya Pawar, AJDM India
Ajinkya Pawar is CEO & Founder of AJDM India (AJ Digital Marketing), located in Satara. He is having 4+ years of experience in Field of Digital Marketing and IT Industry. He has worked with Centurysoft & Tata Consultancy Services.
Digital Guruji : Please introduce yourself to our audience.
Ajinkya Pawar : Hello Friends this Ajinkya Pawar ( CEO & FOUNDER ) AJDM INDIA , Satara – Digital Marketing Institute and Advertising Agency. Having 4+ years of Experience in Field of Digital Marketing and IT Industry such as TCS PUNE , CENTURYSOFT.  Business Consultant and Social Media Branding Adviser with Blogger.
Digital Guruji : What is AJDM India?
Ajinkya Pawar : AJDM India is the first and only digital marketing training institute based in Satara. Our digital marketing courses are completely designed to relate practical internet marketing skills. Our digital training classes provide individuals with advanced skills that will help them achieve their insight in life.
We firmly believe that our online marketing courses and real learning methodology are at excellent level with global standards. The benefit of our training institute lies in our highly skill trainers with cross industry experience. The motto of our course is to strengthen our trainees with advanced digital media skills to become influencers in Digital world.
#AJDMINDIA #DigitalMarketigSatara pic.twitter.com/pvBt0P06kc

— AJDM INDIA (@AjdmIndia) November 27, 2018
Digital Guruji : Ajinkya Pawar, How did you started AJDM India?
Ajinkya Pawar : As having experience in this field my always dream was to make some big things for my city so students from small town and villages can get great platforms. Digital marketing is such creative things which will help this folks to achieve their goals.
Digital Guruji : what's your education qualification?
Ajinkya Pawar : It's quite Orthodox , I have completed  B.E Civil in 2014 from Govt COLLEGE of Engineering  Karad, B.B.A from Pune University & M.B.A ( IT & Marketing ) from C.V Raman University. I did MBA from Open University simultaneously doing Job.
Digital Guruji : what kind of problem did you faced while Journey of ADJM India?
Ajinkya Pawar : Creating awareness and curiosity within people was huge challenge when i started this field as our firm is the first and only firm to do placements , training and providing IT Services in city. Because this city left untouched by IT Industry so it was very difficult at start to generate such belief about Digital Marketing Strengths.
Digital Guruji : What did you do to get rid of it?
Ajinkya Pawar : Believe in self and Keep on Motivating is simple funda i used to get rid of all. Working hard in Smart way is key to unlock the Success.
Digital Guruji : what are your Future Plans?
Ajinkya Pawar : Future plans should not be exposed but i want in every village there should be great standard of living and everyone should get equal platform to prove their self in field they are willing too. So want to spread in every corner of the state. In future i will definitely going with my branches providing services and Offering Job Placements.
Digital Guruji : How do you manage your time?
Ajinkya Pawar : All schedule is well planed with respect to client meets , batches , and workshops so to manage time there is not much  difficulty. We all get 24 Hrs equally , it's just fact of time how to adjust it in proper way. And above all your priorities matters a lott. I follow 80/20 rule for time management. And also reliable team make it easy for me to handle all daily stuff in my absence.
Digital Guruji : Any success mantras for our readers?
Ajinkya Pawar : Yes ,Work hard smartly as i said before and also   Think like an customer rather than being bossy and keep on creating new things and update yourself. Success always comes with hard work and there is no shortcut for it. You have to be patience and workaholic give your  100%.
Digital Guruji : What makes you feel happy?
Ajinkya Pawar : Working always in unique way on same thing makes me happy and energetic. Also good food makes good person , so i always try to keep things simple and basic . I also do tons of charity which gives me good vibes and happiness eternally.
Digital Guruji : what's are your weakness?
Ajinkya Pawar : Sometimes , Anger. I hardly get angry or lose temper , but when i do it is very intense . So that is one of my weakness i am try to overcome. I am also practising yoga and meditation to achieve it.
Digital Guruji : Any incidence in your life which you can't forget alife?
Ajinkya Pawar : There are  many , but such incidents keep me on motivating to get high achievements. One incident i remember , after starting my new startup it was hard in beginning  to get rid off things which i wanted like my students 1st job placement. And it came after long hard work. So my 1st candidate job placement which brought me loads of proudness , i can't forget.
---
Also Read:
---
Digital Guruji : Any Special message for our readers
Ajinkya Pawar : You all are awesome guys  , love yourself and believe yourself , one day you will achieve which things you are dreaming for . Just it's a matter of time. , And top of all respect Parents and Work Hard.
Digital Guruji : who is your ideal and why?
Ajinkya Pawar : My father , Because He always guide me in perfect manner and share experience which make me strong for tough calls. He always stands with me which gives me confidence and make me positive to achieve high.
Digital Guruji : what's your daily life routine?
Ajinkya Pawar : Quite Interesting , I am Workaholic so always busy with different kinds of things such as Workshops , Brands promotion , ads , Shoots with Models  , Working on scripts , IT services and my favorite teaching, I also love to do Exercise and work work , Work.
Here Ends Interview with Ajinkya Pawar, CEO & Founder of ADJM India.