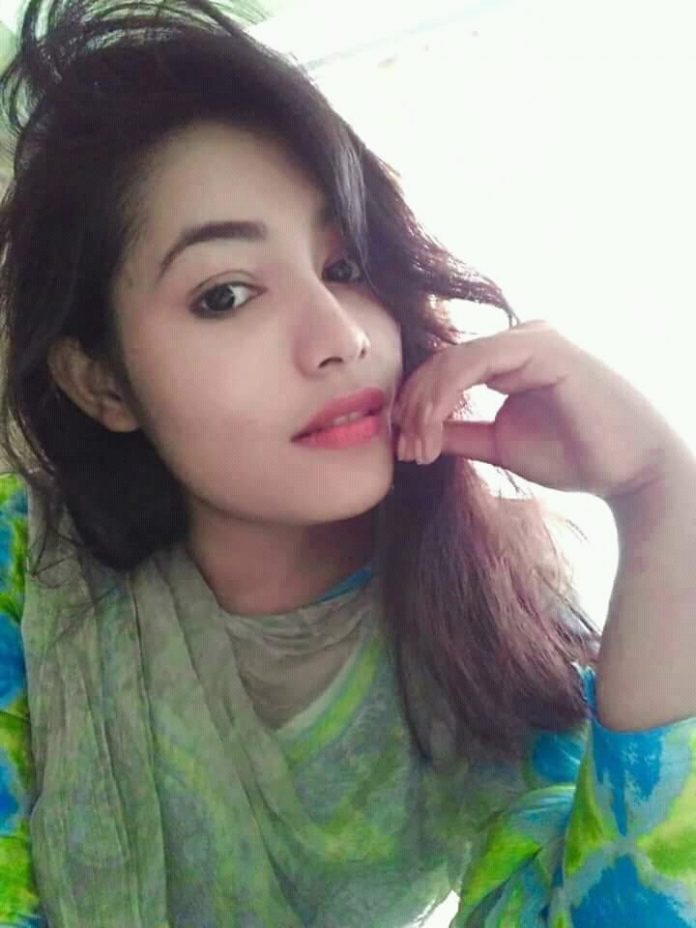 Best Interview with Trolling Girl Anita Shrivastava
Digital Guruji: Please introduce yourself to our readers.
Anita Shrivastava: I belong to a typical rural family but from my childhood and i am very curious child. Recently I have completed my master's degree with good grades. I teach part time to academics students. I am very shy and dumb in real life but found myself a warrior on internet.
I am very good in making memes and writing , aisa mere fans bolte hain.
Also I am good in playing Pioano, very good in typing with speed over 65 words per minute in English and 55 words per minute in Hindi.
I too own few facebook groups and pages with over 3 lakh members, 5 lakh members and 11 lakh members. Most of the times I have to hide my identity as admin because of the offensive content of page.
Digital Guruji: What Are Your Future Plans?
Anita Shrivastava: I want myself to be a renowned personality maybe in the field of education or politics. Currently I am writting 3 books and 1 novel all is non-fictional. Also planning for some research papers.
Also Read:
Digital Guruji: What does your parent feel about you?
Anita Shrivastava: Please skip this question as my parents dont take me seriously.
हमारी लौंडिया पढ़ने में तो बहुत तेज है, बस यो पढ़ती ना है ।।
Digital Guruji: Plz tell about your padhai vala chapter.
Anita Shrivastava: My academic studies is going perfect and hope I will soon get a government job.
Digital Guruji: Please tell some success mantras to our readers?
Anita Shrivastava: Try making small target for the day like I have to do this work till night and don't sleep until the work is completed.
Digital Guruji: What's your life goals?
Anita Shrivastava: I want to clear UPSC exam and want to become a role model for Indian Youth.
Digital Guruji: Do you have any boyfriend?
Anita Shrivastava: No any boyfriend currently, also do not need any because within a year my parents will getting me married.
Also Read:
Digital Guruji: How is your experience with Digital Guruji?
Anita Shrivastava: Yes, a very cooperative website and I found myself laughing and comfortable with this team.
Digital Guruji: What do you think indian government should take some steps to make once again India "सोने की चिड़िया"?
Anita Shrivastava: I think that firstly government should ban castewise reservation, it is threat to the development and talent.
Government should raise funds on education and try empowering poor kids and poor families by educating their children.
The first priority of Government should be FOOD, Shelter, education, health to every countrymen.
As an Indian citizen be kind to others, be helpful like our ancestors. Don't  follow blindly the western culture. Make India clean in all aspects.
Digital Guruji: Do you think people are satisfied with the modi government, does they fullfied all their asvasaan.
Anita Shrivastava: As I also voted for Modi in 2014 Loksabha election, I also have many dreams that Modi ji will change the India and make India 'Vishwaguru', But he is completely FAILED in fulfiling almost every promise he did.
I know that he is the best among all other leaders but still he is failed in making India better. I like '2014 से पहले वाला मोदी'. Currently he become the old stereotypes leaders. He is only making propoganda to attracts 'bheemtas' and 'meemtas' and left all others problem aside. भगवान उनको सद्बुद्धि दे ।
I will again vote him in 2019 with 0 hope, because we also don't have any better option.
Digital Guruji: 15 Lakh RS kab milenge?
Anita Shrivastava: Kabhi nahi milenge, qki yaha ke neta dhheele hain
Digital Guruji: Agar aapko PM bana Diya Jaye to aapke Kya Kya steps honge?
Anita Shrivastava: If I will be a PM, I know it is impossible but as imagination respecting your question
I will ban reservation, make laws so strict that people become afraid of doing crime, I will make laws equal for all whether he is a servant or he is a leader.
I will make India where no one sleep hungry.
Digital Guruji:  Tum facebook pe bahut baar slangs ya offensive poat krti ho, gharwalo/rishtedaro ko pata nahi lagta ??
Anita Shrivastava: Maine rishtedar or unke bhi door ke rishtedaar tak block kar rkhe hain.
Digital Guruji: Kya apke toothpaste me namak h?
Anita Shrivastava: Patanjali ke toothpaste me namak ke sath aisi cheej bhi hain jaise jayfal, long, atreel… Maano poori havan saamagri hai toothpaste me..Chahe uss se havan kr lo
Connect with Digital GuruJi on Facebook :