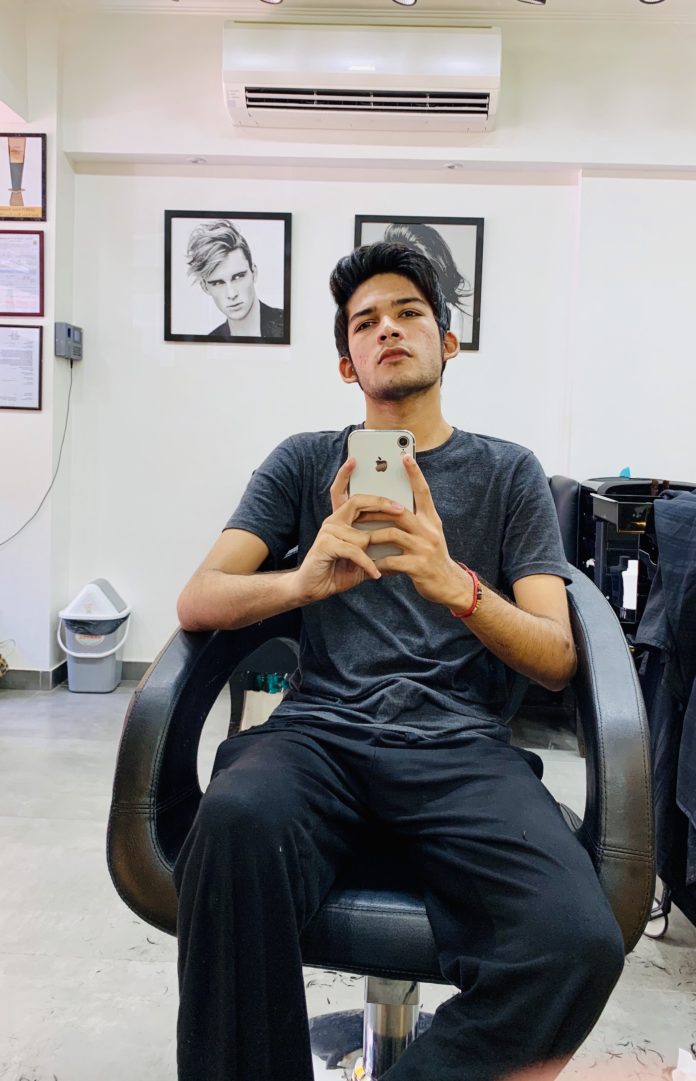 Interview with Aryan Sharma
Aryan Sharma, is a great dancer and a well known Digital Marketer and web Developer from Bohani (Madhya Pardesh), India currently living in Mumbai.
Name: Aryan Sharma
Birthdate: 25 Jul 1998
Birth location: Bohani, India
Height: 5'6"
Weight: 60 KG
Sex: Male
Profession: Dancer
Hair Colour: Black
Eye Colour: Black
Figure Measurements: 33-28-35
Nationality: Indian
Current Residence: Mumbai
---
Aryan Sharma Interview
Digital Guruji : Hello Aryan, Please Introduce Yourself to our Audience.
Aryan Sharma : Hello Everyone. I am Aryan Sharma. I am Dancer & Digital Marketer by profession, currently reside in Mumbai. Basically I am from Bohani (Madhya Pardesh).
Digital Guruji : You became quite successful at a young age, so whats your parents say about all this work?
Aryan Sharma : I'm Not successful right now.
Yeah, I'm making money through it. But, My Goal is not that. I will become successful in blogging. When I'm walking in the street. Then, Someone come and Say That. "Aryan, You made My Life." That is a real success for me.
Digital Guruji : When you demotivate then what thing motivates you?
Aryan Sharma : I didn't try to focus on these things. I'm focused on my work. Because I know if one day is bad then another will be good.
Digital Guruji : Can you share any success mantra or message with our readers?
Aryan Sharma : There is no success mantra in my dictionary. Hard work over smart work is my only success mantra.
Also Read:
Digital Guruji : I have been following you more than 6 months and I have seen in your pictures and posts that you have an amazing & fit body, so please give some advice toall of us to stay fit?
Aryan Sharma : Eat Healthy, Sleep Enough and also if any individual can give around 1 hour to himself/herself, I would recommend him/her to go to the gym and start lifting. In the gym, generally we do the Isotonic exercises and that are essential to make a change in my opinion. Also, gym provides you an engaging environment that you cannot attain on your terrace or inside your room.
Digital Guruji : What is Aryan Sharm's ambition in life?
Aryan Sharma : I just keep working hard and believe in KARMA. In the past few years, I saw many fake "digital" gurus have entered the market and are sharing very wrong and misleading information. So, I have decided to share my knowledge with people and I want to give real SEO/Digital marketing training to all, who want to learn.
Digital Guruji : Aryan, what makes you feel happy?
Aryan Sharma : Appreciation and value for work is something I seek the most. I feel the happiest when someone praises my work and gives me importance.
Digital Guruji: What is your Strength?
Aryan Sharma : Sex.
Digital Guruji: Aryan, who is your ideal?
Aryan Sharma : I admire Michael Jackson very much. He is like my inspiration and a role model.
Digital Guruji : How do you manage your time?
Aryan Sharma : I make a to do list everyday, stick to all my plan and work accordingly.
I think you all had surely enjoyed the Exclusive Interview with Dancer cum Digital Marketer Aryan Sharma. Have some questions ?? Don't wait, Ask it right now !! Comment below and Aryan will be pleased to answer you.