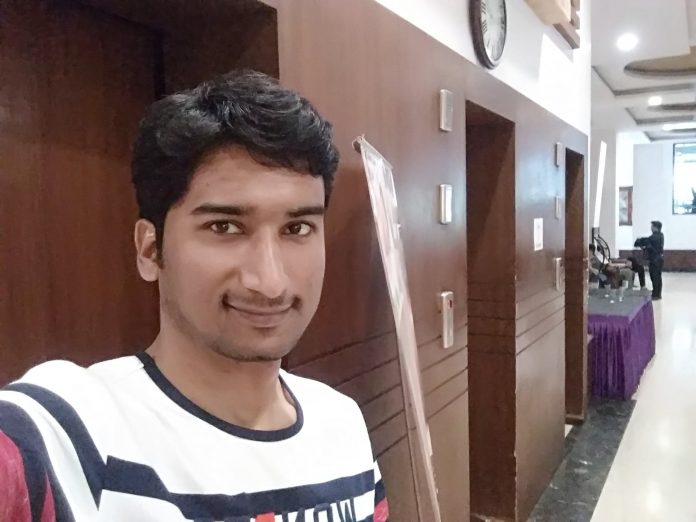 Entrepreneurship is a journey that only daring people dare to start and Darshan Shah is the best example who get succeeds at a very young age all due to his determination towards his passion. Success Story of Cyber Security Expert Darshan Shah – Founder of Cyber Ocean.
Founder of Cyber Ocean – Darshan Shah
Meet Ethical Hacker and Cyber Security Expert – Darshan Shah, the 33 years old young entrepreneur who is helping companies all around the globe to stay safe from all kinds of security threats on the Internet. Darshan Shah is the CEO and founder of his company Cyber Ocean. CyberOcean was established to use the expertise in making the world better.
---
Also Read:
---
Uncoventional Love for Technology
Born in 1987 in Surat, Gujarat, Darshan was not interested in studies, he had a keen interest in technology. Since childhood, he always tried to create something new in his life. Darshan's father knew about his obsession with technology, thus bought a computer for him and soon, he started to spend more of his time on the computer. At the young age of 15, his knowledge about gadgets and the Internet was rapidly growing.
The Tech Master Darshan Shah
Darshan always uses his time to learn and solve the glitches in the technical system. Whenever any kind of problem arises in his computer, he used to closely observe how the technician is resolving that problem, and after that, he tried to do the same. Thus he learned much more about the hardware of a computer than children of his age about the hardware of a computer. Soon, he started resolving the machines of his neighbors. If anyone's machine gets any kind of defect, in no time, Darshan uses it to resolve the issues. Darshan Shah did all this just at the age of 15-16!
Ethics in Hacking
He has strong ethics toward hacking, Darshan would breach the security walls of organizations only to let them know about the areas they need to strengthen to protect their computer system from cyber attack. Cyber Ocean offers security solutions to various companies located worldwide and helps them to get more secured to prevent any data breach. In this ongoing digital era, it is much important to be safe and secure from all kinds of risks that can harm you as the Internet has taken over other modes of communication. Darshan's Company provides all services related to Cyber Security at very affordable prices.
---
Also Read:
---
Pushing The Limits
Cyber Ocean headed by Darshan Shah not only limited to offer Cyber Security services only to private companies but it also assists government agencies from all kinds of attacks. Since its inception, Cyber Ocean has grown a lot to have its clients from all over the world.
Conclusion
Darshan Shah went down, took risks, and stood up to the struggle and hardship of life without fearing results. Throughout his entrepreneurial journey, Darshan's parents helped him to achieve his dreams and stood as pillars of strength. Due to their belief and support Darshan has achieved a unique name in the field of Cyber Security at a very young age.
Here Ends Success Story of Cyber Security Expert Darshan Shah – Founder of Cyber Ocean. Connect with Darshan Shah on Facebook.